Back to The Wheatland Standard
The Changing (and Challenging) Role of Engineers
When publications and research groups join together, companies like Wheatland Tube are able to analyze a wide range of data and harvest their customer reflections to become a more effective part of their success.
Reed Business Information's
Boston Research Division group, in conjunction with
Consulting-Specifying Engineer
magazine recently completed a study among engineering professionals.
The National Engineering Survey
* investigates the plight of the engineer and highlights their profession and the challenges they face.
Of approximately 1,200* engineers surveyed, 55 percent design/specify/select electrical power; 43 percent design/specify/select lighting & lighting controls; 43 percent design/specify/select HVAC; 39 percent design/specify/select fire protection/life safety. 
Here's a breakdown of their challenges: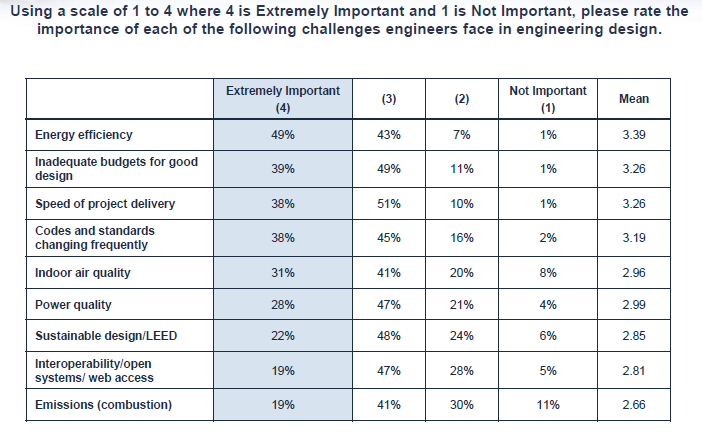 Here's why some engineers voted the way they did:
"Over the next three years, consulting engineers anticipate some changes in their role. Many cite the emergence of green technologies and a greater focus on LEED as reasons for the change. Others cite the role of the engineer will be viewed as more important due to issues of the environment, the knowledge that they retain and the growing importance of becoming energy efficient," according to the survey.
The move toward alternative energy is a key factor driving the green industry.  Commercial and industrial building projects are increasingly emphasizing efficient construction, driven by the need to reduced costs, as well as LEED and other green incentives.
For consulting engineers, this means opportunities in areas such as lighting systems upgrades, installation of solar electric windows, upgrading utilities and appliances that utilize renewable energy and parking lot electrical outlets.
Commitment to Quality
Another data point that hit close to home for us was supplier selection, "Consulting engineers were asked about the three most important factors leading to select one supplier over another. Ranking first with nearly 50 percent of the engineers is product quality."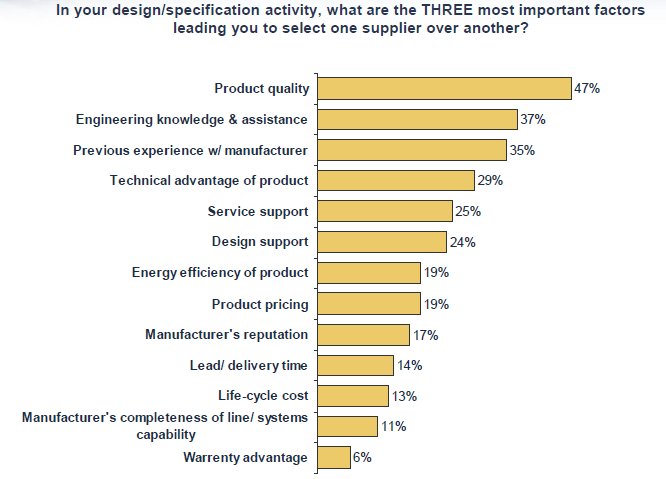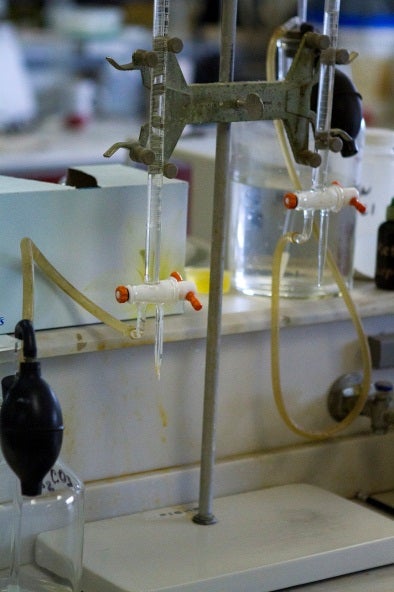 We're happy to hear product quality ranks first among factors leading you to select one supplier over another. When you spec Wheatland Tube, you know you're getting the highest-quality products you can buy, that meet your project's specifications. 
Our products undergo rigorous testing at our quality labs, which are among the industry's most advanced quality assurance facilities. This testing assures Wheatland's products are produced to the proper requirements 
and that the appropriate quality systems are in place.
Dissecting the Engineer's Reflection 
Evident in the survey results, engineers anticipate facing many challenges, some traditional and some uncharted. The industry must support its engineers by providing information on emerging technologies, engineering and construction best practices as well as current events and legislation.
I encourage you to take a closer look at the survey results and see where you fall among the respondents. 
What challenges do you anticipate facing over the next three years?
 *The results are based on 1,249 completed surveys. The margin of error for this study is +/-3.0% at the 95% confidence level. This means that if the entire population responded, results would fall within +/-3.0% 95 times out of 100. The survey was completed in 2010.