Back to The Wheatland Standard
Increasing In-Line Galvanized Fence Framework Awareness at Fencetech 2017
Fencetech 2017 just wrapped up at the Henry B. Gonzalez Convention Center in San Antonio, Texas. The show, which went from February 1st to February 5th, was a huge success and San Antonio was a fantastic host. More than 4,500 fence industry professionals were at the conference to attend meetings, meet with clients, and be educated about new fence standards and products in the industry.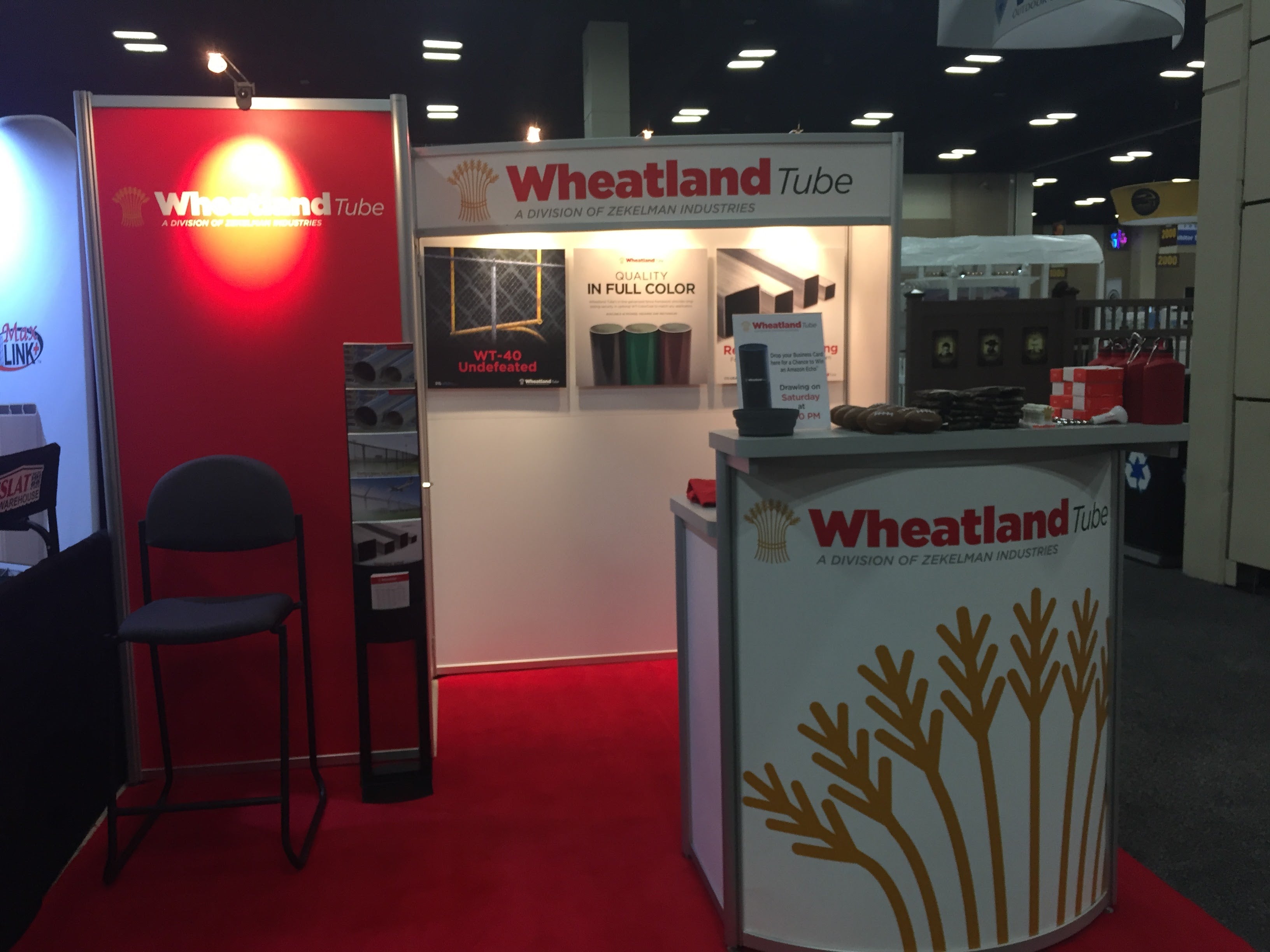 During the first part of the week, educational seminars and meetings on standards within ASTM dominated the schedule. Our fence team attended many of these including one from ASTM on F1043 which is seeking to introduce stenciling for traceability. This traceability will help contractors and customers easily identify specific sections of fence framework while in the field.
On Friday the 3rd the exhibit hall opened – the lines were deep at the entrance as contractors vied to get in first to see their favorite products and suppliers. We had a steady stream of visitors to our booth this year; contractors and distributors all made multiple comments on how much they prefer the Wheatland Tube fence framework product line – contractors who use it comment on its superior quality and ease of bending with no galvanized flaking like many of the pre-galv products have. In addition, the inclusion of the wind load calculator, and safety data sheet on our website are big time savers for fence contractors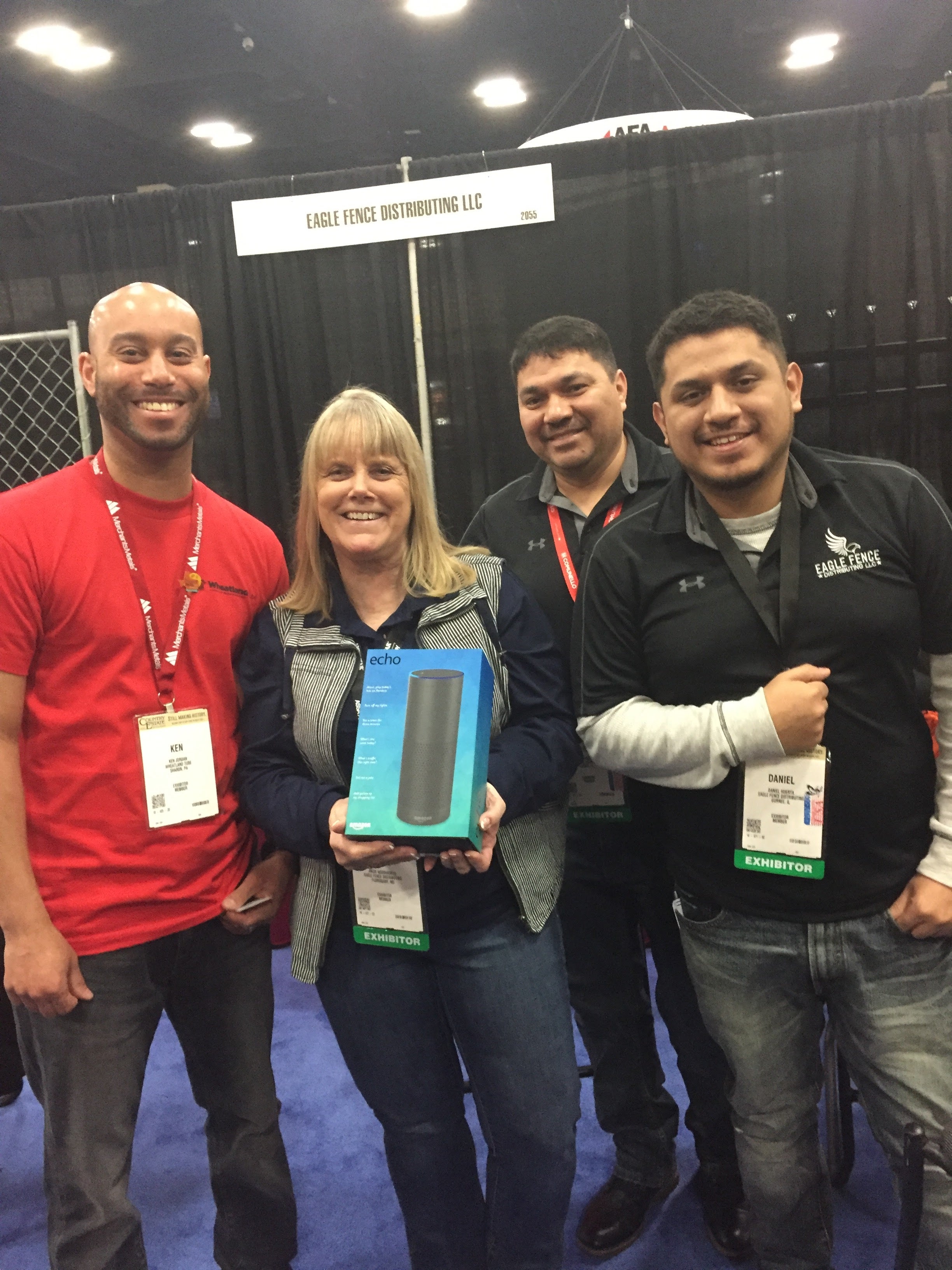 At the end of the day on Saturday the 4th, we raffled off a brand new Amazon Echo. We are happy to report that Angie from Eagle Fence Distributors in Gurnee, IL won! Outside Sales Representative Ken Jordan presented the Echo to her which she was very surprised (and thankful) to have won. We reminded her to ask Alexa, the virtual assistant built into the Echo, for Wheatland by name and our products will be delivered. Congratulations!
Fencetech 2017 was an overwhelming success. We can't wait until next year – Fencetech 2018 will be held in Phoenix, AZ February 5-9, 2018. See you then!
Tags: fence, fence framework, Fence Products, fencetech2017, wt-40