Back to The Wheatland Standard
Wheatland's Council Avenue Plant Updates Are Completed
I am pleased to announce that Wheatland Tube – Council Ave plant has completed the final phase of Project Phoenix, a six phase plant upgrade with new inline finishing equipment. As previously noted the project was eliminating 4 major bottlenecks in the production and shipping areas (facing, testing, painting and shipping). This upgrade was the largest undertaking the facility has ever gone through in its roughly 81 years of operation.
In late June/early July, the north MAIR 4-head facing machine was installed giving the plant two in-line facers to plain end the pipe directly from the mill. This added capacity gives the plant full in-line operations. These two facers give the plant capacity to finish, test and paint material 900 ft. per minute.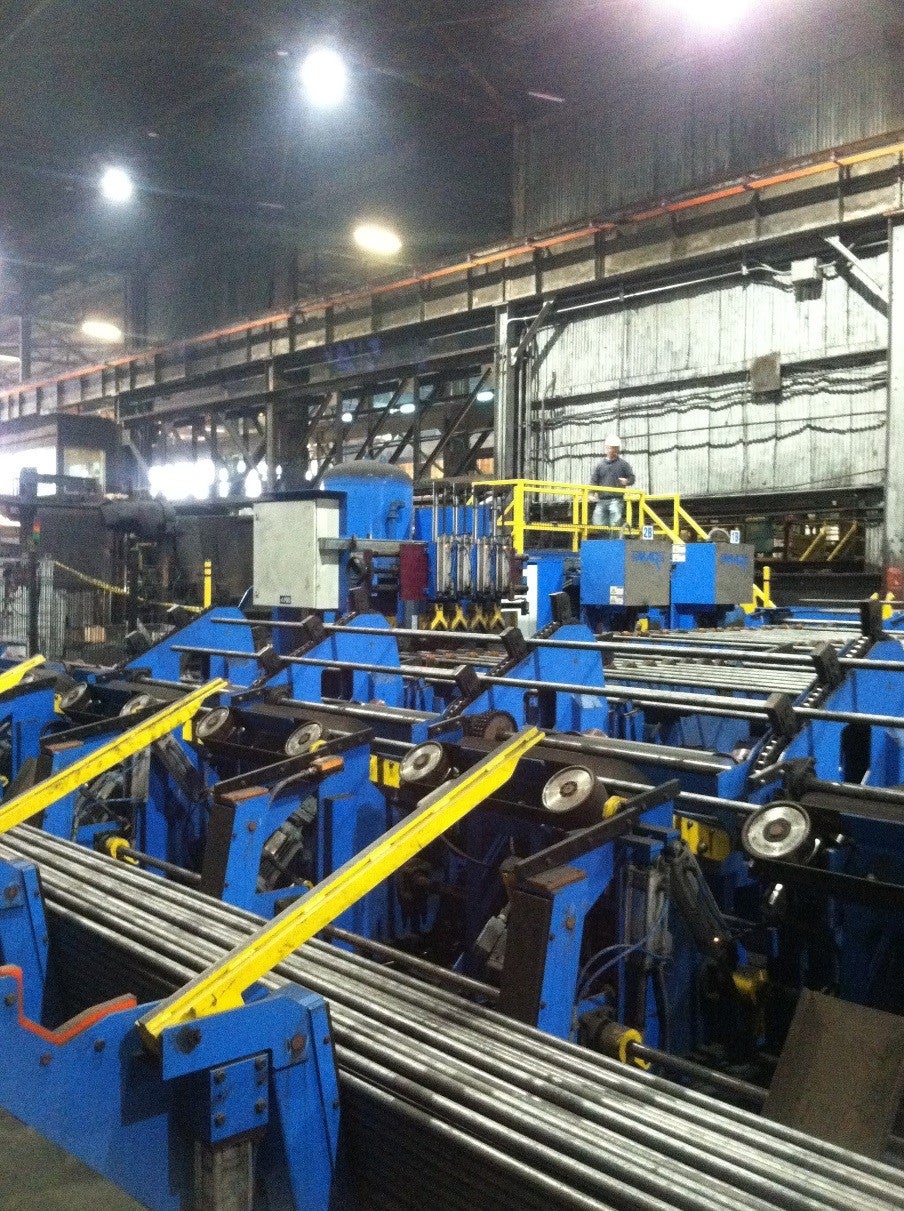 The plant's focus now is to enhance our skill set at operating the high tech equipment. The added speeds and reliability will continue to improve our inventory turnaround and speed to market.
We are very happy with the MAIR group, our engineering team, and project leadership, and especially the maintenance and production workers for all of their efforts in making this project a complete success. This project took a lot of coordination to remove obsolete equipment, install new equipment, train and commission all while maintaining high levels of safety and meeting our customers' production demands.
Tags: Manufacturing