Back to The Wheatland Standard
Wheatland Tube Plant Revitalization Will Prove Beneficial For Customers
Wheatland Tube, a division of JMC Steel Group, recognizes the issues contractors face day in and day out. As manufacturers, we experience many of the same pain points as it relates to labor, costs, quality and service. Recently, we launched a revitalization program for our Council Avenue plant in Wheatland, Pennsylvania.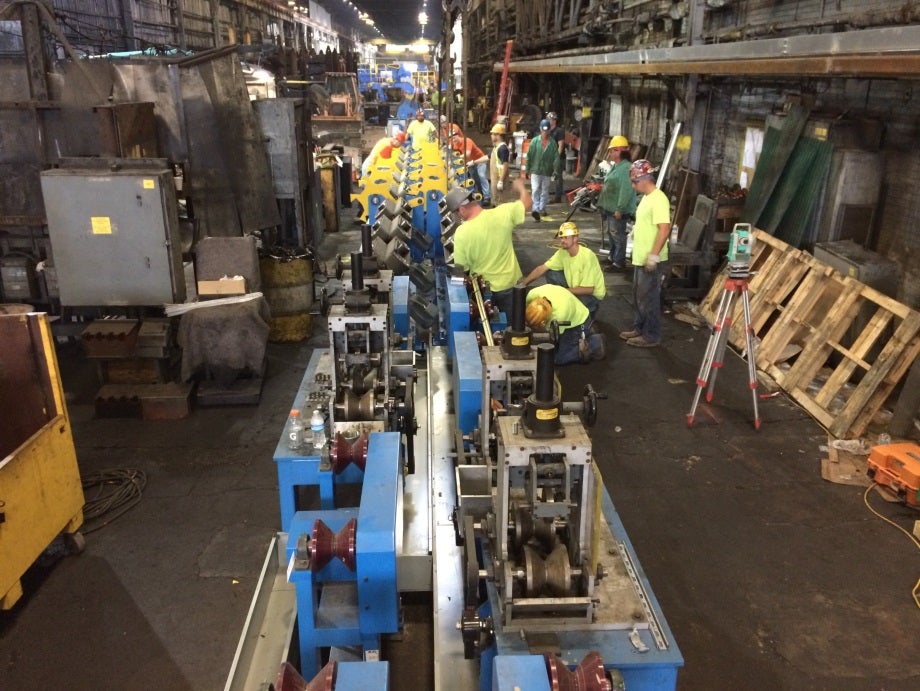 By adding new equipment, we are realigning our manufacturing footprint and automating many processes throughout the facility. 100 percent invested in this project, our goal is to ensure that we continue to deliver our customers the highest quality products, specifically a product that bends, cuts, and threads easier with our SureThread™ continuous weld (CW) standard steel pipe.
This investment will create a safer, cleaner workplace; eliminate production bottlenecks; reduce work-in-process inventory levels; optimize production efficiencies; and improve customer service in the most cost-effective manner.
How will this revitalization benefit our customers?
The new equipment will increase our productivity as well as decrease shipping and loading times.
Our product will have a better finish, and a more legible stencil to help customers easily identify Wheatland pipe.
The product will be packaged in hex bundles making it easier to stack and will help reduce storage area needed for customers.
"We are extremely excited by this announcement. This investment solidifies the future of Wheatland Tube as the world's premier continuous weld pipe manufacturer, " said Wheatland Tube's General Manager, Tim Feeney.
At Wheatland, we are committed to continuous improvement as it's vital to enhance our services and solutions. It also allows us to manage change in a greater capacity as your project requirements evolve over time.
Stay tuned to our blog for updates on the progress of our transformational project!
Know Better. Know Wheatland.
Tags: Plant Upgrade, Standard Pipe, SureThread