Back to The Wheatland Standard
Top 10 Apps for the Construction Industry
Wheatland Tube recently developed its first smartphone and tablet app, EMT Calc, for contractors and engineers in the field. If you haven't downloaded it yet, you better do it soon. You can enter to win a free iPad after completing the form at wheatland.com/20foot.

This new savings calculator – available for Android smartphones and tablets or iPhone®, iPod touch® and iPad® devices – makes it possible to estimate savings from choosing 20′ electrical metallic tubing (EMT) over traditional 10′ lengths. Available for free at Google Play and the App Store, as well as on our website, EMT Calc is a powerful tool to help users win more jobs and secure greater profits.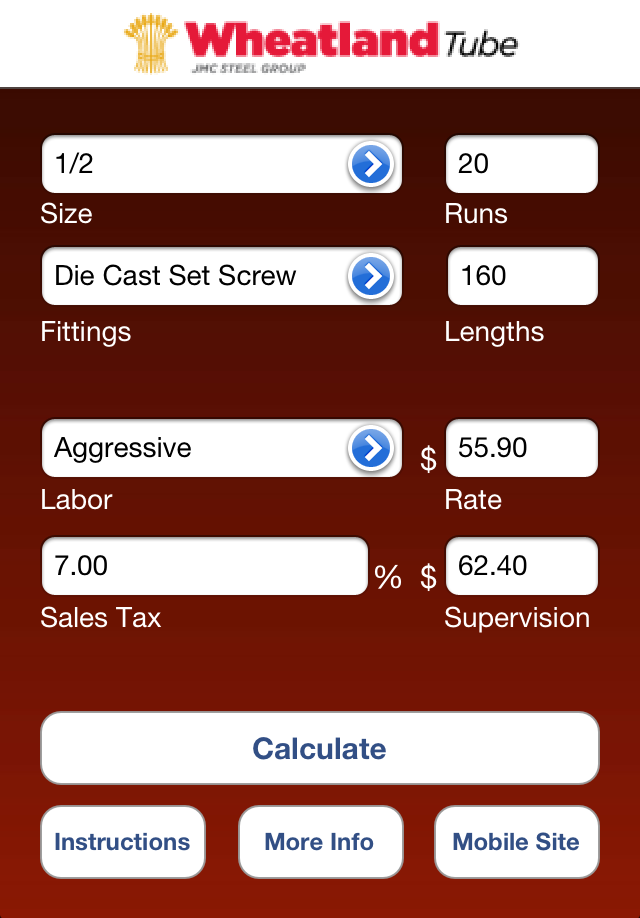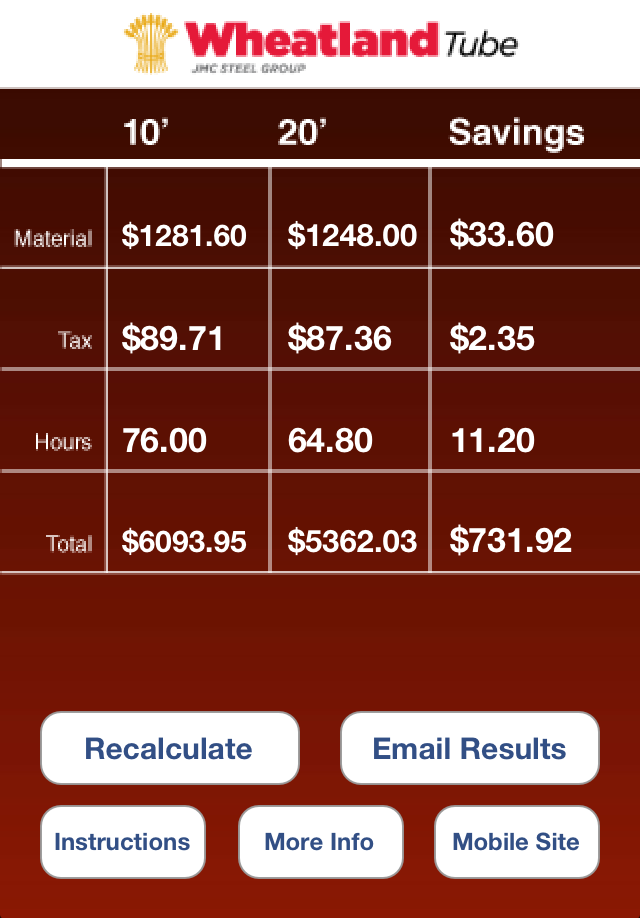 In addition to the Wheatland Savings Calculator, several other key apps are available to assist construction professionals. Engineering News Record recently polled its readers asking them for their favorite construction apps. Here are the top 10 responses:
1.  BIMx (free)
Your device becomes an enthralling 3D communication and presentation tool as you interactively explore architectural design through the Building Information Model (BIM).
2.  OnSite PlanRoom (free)
Review and share plans and construction documents designed to synchronize with ConstructionOnline.
3.  Control Center (free to subscribers)
EarthCam.net clients view and control their private video cameras from around the world in real time.
4.  ProntoForms (free)
The most complete mobile forms solution on the market integrates with popular cloud services and connects to your back-office system.
5.  Home Builder Pro Calcs ($4.99)
Quickly and easily solve a variety of calculations, including hours, cost estimates and takeoff quantities.
6.  Home Inspection ($1.99)
Identify visible flaws or defects in single-family homes with an organized, room-by-room, step-by-step visual inspection prior to real estate settlement/closing.
7.  Ustream Broadcaster (free)
Easily stream live moments and share them with others, with the official app from the leading live interactive broadcasting platform.
8.  Toodledo ($1.99)
Organize your to-do list and notes and be more productive, with one of the most popular online task managers.
9.  My Measures & Dimensions ($2.99)
Store and share object dimensions by manually inserting measurements to images with this must-have tool for all real estate agents, engineers, carpenters, construction workers, etc.
10.  TurboViewer (free)
The first and only native DWG viewer, this app supports both 2D and 3D CAD DWG files for the iOS platform.
iPhone®, iPod touch® and iPad® are registered trademarks of Apple Inc.