Back to The Wheatland Standard
Are YOU Using Color Coded EMT on Your Projects? An Overview of Advantages and Applications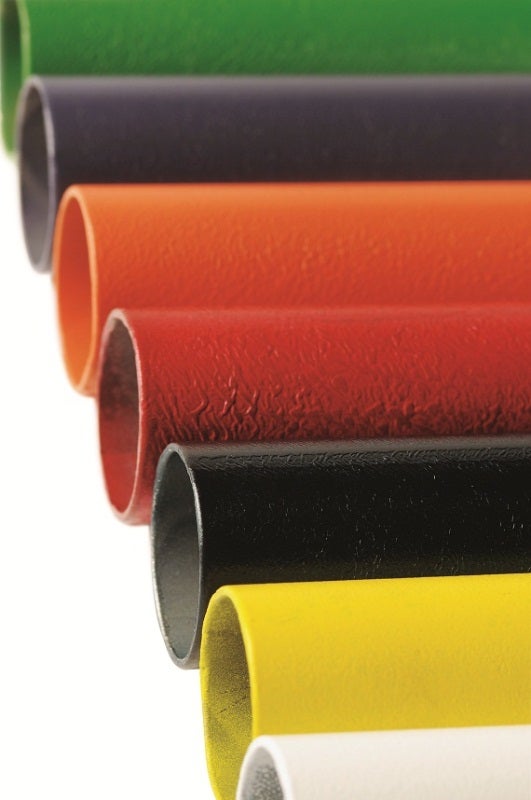 Building owners and architects are continually looking for more value from their investments. 
Either they want to be able to show value to their future tenants, or they are looking more and more towards the life-cycle cost of maintaining the building through office change-outs, workstation relocations, etc. In fact, some studies have shown the churn rate (movement of desks/offices) to be as high as 30+ percent.
Therefore, it is important for the facility managers of these properties to be able to identify what is in each of the raceways to help keep the cost and replacement of a new wire pull as inexpensive and quick as possible. Over time, those building owners and architects asked Wheatland to make conduit in different colors to help satisfy certain requirements for the identification of runs of conduit and the wires that they contain, e.g., fire alarm circuits, critical power circuits, etc. Hence, Wheatland's Color Check™ Color-Coded EMT was launched as a more consistent and sophisticated way for quick circuit identification.
Prior to Wheatland offering colored conduit, contractors used spray paint for electrical systems identification. They would either spray the fittings every 10' (some inspectors thought this was good enough), or they would just spray the conduit after it was installed. There was very little effort into making the paint job look good or worrying about where the overspray went.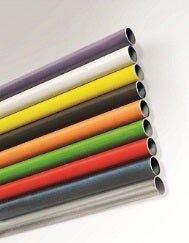 Here at Wheatland, we decided to change all that. We employ specialists to produce quality EMT and apply color coatings in accordance with the product listing. No concern about voiding the manufacturer's warranty, questioning the proper application of a coating, or wondering if the coating will be approved by the AHJ (Authority Having Jurisdiction). Forget the call to the manufacturer for advice on how to do the surface preparation and what type of paint should be used. Forget looking for a paint source, cutting and tracking a purchase order, and worrying if it will arrive when needed. Forget prepping and painting. Instead, select your color and call Wheatland.
Key Advantages of Wheatland's Color Check™ Color-Coded EMT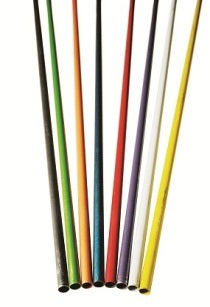 No delays in installation due to environment, i.e., drying time, humidity, heat, cold, etc.
No mess to clean up or supplies to purchase
Consistent color and texture from length to length
Factory applied UL approved uniform color coating – no issue of voiding warranty, flame spread, or smoke generation with field applied coatings
Uses standard EMT connectors and couplings without removing coating
Same UL listing as traditional galvanized
Color coating in addition to galvanized corrosion coating
Available in 10 foot and 20 foot lengths
Sizes range from ½ through 4 trade size
Choose from 9 vivid, durable colors
Complies with all local, state, and federal code specifications
If you have any questions about our Color Check™ Color-Coded EMT product, please feel free to contact me at David.Burnette@Wheatland.com.
Note: The Electrical industry does not have a circuit color standard for conduit or EMT but a de facto relationship has been established. Wheatland does not suggest the use of any color for any specific circuit or voltage application. The NEC(r) does not require or designate any EMT color for any circuit, including Fire Alarm. Remember, the previous installer may have used color EMT because of architectural considerations and not as circuit designations.
Tags: Architects, Building owners, Color Check™ Color-Coded EMT