Back to The Wheatland Standard
Best Practices in Contracting: Why Use Domestic Steel Pipe in the Industry –Views of Wheatland Tube – speaker, Greg Maurer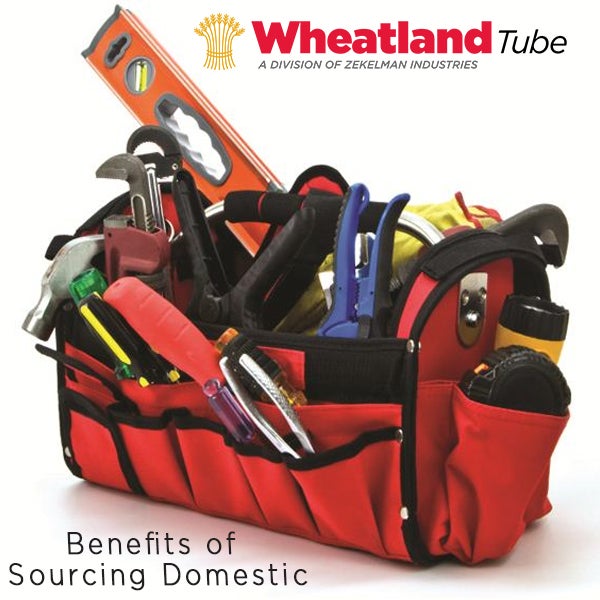 Wheatland supports the recently announced initiatives by the Trump administration to increase the use of domestically made steel in steel pipelines, increase the domestic steel continent in fabricated products to grow U.S. jobs and allow communities across the country to take advantage of a manufacturing renaissance.  Wheatland Tube had the opportunity to participate in a podcast addressing this topic.  Lauri A. Rollings, Executive Director of the Plumbing Mechanical Sheet Metal Contractors' Alliance was the moderator and Greg Maurer, Director of Technical Services for Wheatland Tube provided his views and a few key insights on this topic.
Wheatland supports an open and fair market in which to compete in and recognizes that customers have a choice in suppliers and appreciates the long standing commercial relationship with PMSMCA member companies.
Benefits of Sourcing Domestic
Wheatland makes its products to comply with customer requests and provides efficient and reliable service and deliveries of its products to customers.
Wheatland can address any product anomalies immediately and can resolve manufacturing issues in an expedited manner.
Using domestic steel pipe and tube products benefits the entire steel supply chain, maintaining a skilled workforce in place and providing economic security to communities across the country
Domestic products are made to comply with national standards and are tested on a regular bases to ensure product integrity.
About PMSMCA
PMC and SMACCA have been supporting plumbing, mechanical, sheet metal and air conditioning contractors, and our local industry, for generations.  Members count on this organization to act as an advocate, furnish educational opportunities, provide safety support, and represent the industry when dealing with the public, government, other construction industry associations, manufacturers, and labor.  To learn more about the association: http://www.pmsmca.com/about-us
Click to listen to the Podcast:
Tags: domestic steel pipe, know Wheatland, steel continent, steel pipelines, Wheatland