Back to The Wheatland Standard
How important is Logistics in a Manufacturing Environment?
In an effort to help understand the importance of logistics in a manufacturing environment, let's first define the word logistics.
the aspect of military science dealing with the procurement, maintenance, and transportation of military matériel, facilities, and personnel

t

he handling of the details of an operation
The Interview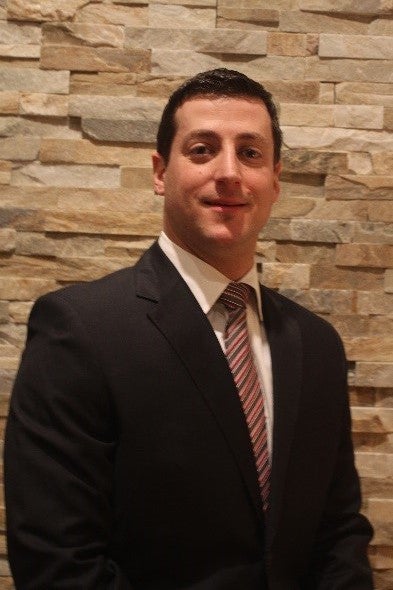 Meet Jeff Shulman, Vice President of Logistics at Zekelman Industries. Jeff has held various roles at Zekelman Industries on the logistics team and has contributed to the overall growth and achievement of the Logistics department. Jeff hold an Honors Bachelor of Commerce Degree from McMaster University, Hamilton Ontario Canada.
Q: How can distribution and logistics work together to reduce costs and eliminate any logistical hiccups in a manufacturing environment?
Jeff: One of the most important factors these days is a truck driver's hours of service. Therefore, it is imperative that both the loading origin and unloading destination take necessary steps to turn the trucks as quickly as possible.
Q: What challenges have we overcome as a leader in the manufacturing industry to make our logistics platform a solid one?
Jeff: Aside from the fact that every supplier deserves to get paid fairly, on time and accurately, Zekelman Industries prides itself on being a Shipper of Choice in the eyes of our Partners. We employ safe tarping practices. We measure truck loading times at each of our facilities. We emphasize respect by offering complimentary snacks and beverages to the drivers and we have tools in place to ensure each shipper knows the drivers name.
Q: What's on the horizon in terms of our logistics department?
Jeff: Zekelman Industries is well aware of the challenges the carriers face attracting and retaining drivers. We understand the effects of a driver shortage. As a result, we want to make our plants driver friendly. We are using technology to sign in drivers which allows us to create a (future) rewards system for loyal drivers to Zekelman Industries. Much like the hospitality industry. This technology will also cut down the time it takes to sign-in a driver to our property and give him/her a much better first impression. No one likes waiting in a long line or signing novel-like rules sheets. This is just the beginning. With this technology we could have real-time updates and be environmentally friendly and not use as much paper. Its 2016 and the world wants instant gratification and information.
Q: An adaptive supply chain is one that responds to changes in market dynamics as they are happening. Have we been successful in adapting to these changes in an effort to meet our customer's needs?
Jeff: One example of how Zekelman Industries adapts to market changes we can look no further than how we handled the beginning of 2015. The Polar Vortex was in full swing for the second year in a row and our partners allowed Zekelman Industries to keep top notch service levels. There were horror stories of truck shortages and constant freight rate increases. Zekelman Industries did not feel that same pressure.
Q: What is our turnaround time for shipping orders?
Jeff: We try to be as consistent as possible when it comes to getting our orders out the door on time to the customer but there will always be issues that affect the customer such as a late trucks or a defective product. Customers can help by having receiving hours that assures that they also receive their products on time and delivered safely. Customers also need to understand that there are many unforeseen issues truck drivers face on the road, i.e. weather, traffic, accidents and hours of service regulations.
Customers need to understand how to handle a quality claim while the driver is onsite. Customers are obligated to do what they can to mitigate a claim. This may entail taking the material that is in proper order while quarantining the non-conforming material or rejecting the material that they deem defective. This will help expedite the situation and get the driver on his/her way.
Tags: Logistics, Shipping, Supply Chain, Trucking