Back to The Wheatland Standard
A Simple, Four-Step Approach to Construction Safety
It's a well-known fact that working in construction has its hazards, and with construction season upon us – if winter ever decides to leave, that is – safety on the job site should be a focal point for every project manager's mind.
If safety's not a main concern, take these numbers into consideration (courtesy of OSHA): the construction industry accounted for 20.3% (or 796) of all worker fatalities in 2013. It also came in at number one for fatal injuries in 2013.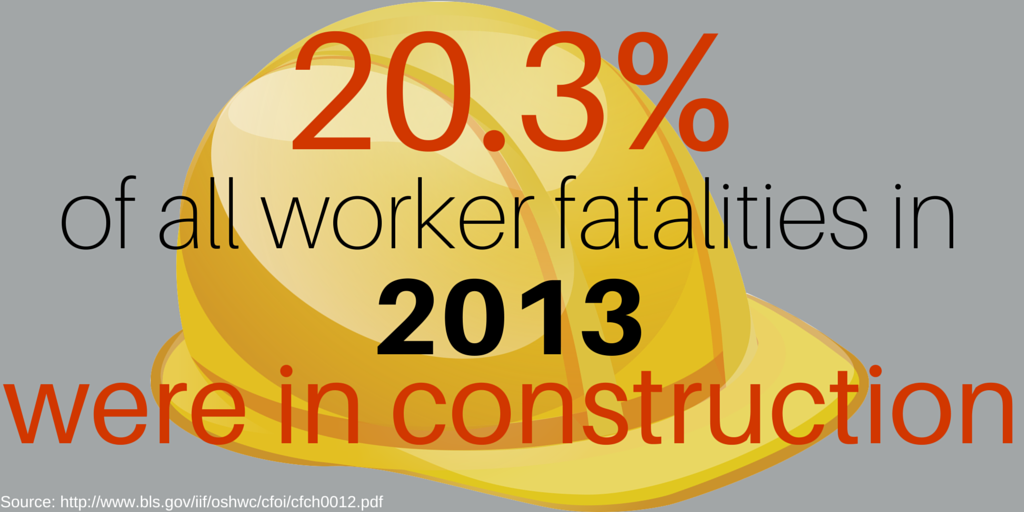 Those are some staggering facts. Although accidents can and unfortunately will happen, contractors and their employees must take the necessary precautions to mitigate risk as much as possible.
According to OSHA, four types of accidents accounted for more than 50% of construction worker deaths in 2013. These accidents, referred to as the "Fatal Four" include falls, struck by an object, electrocution and caught-in/between.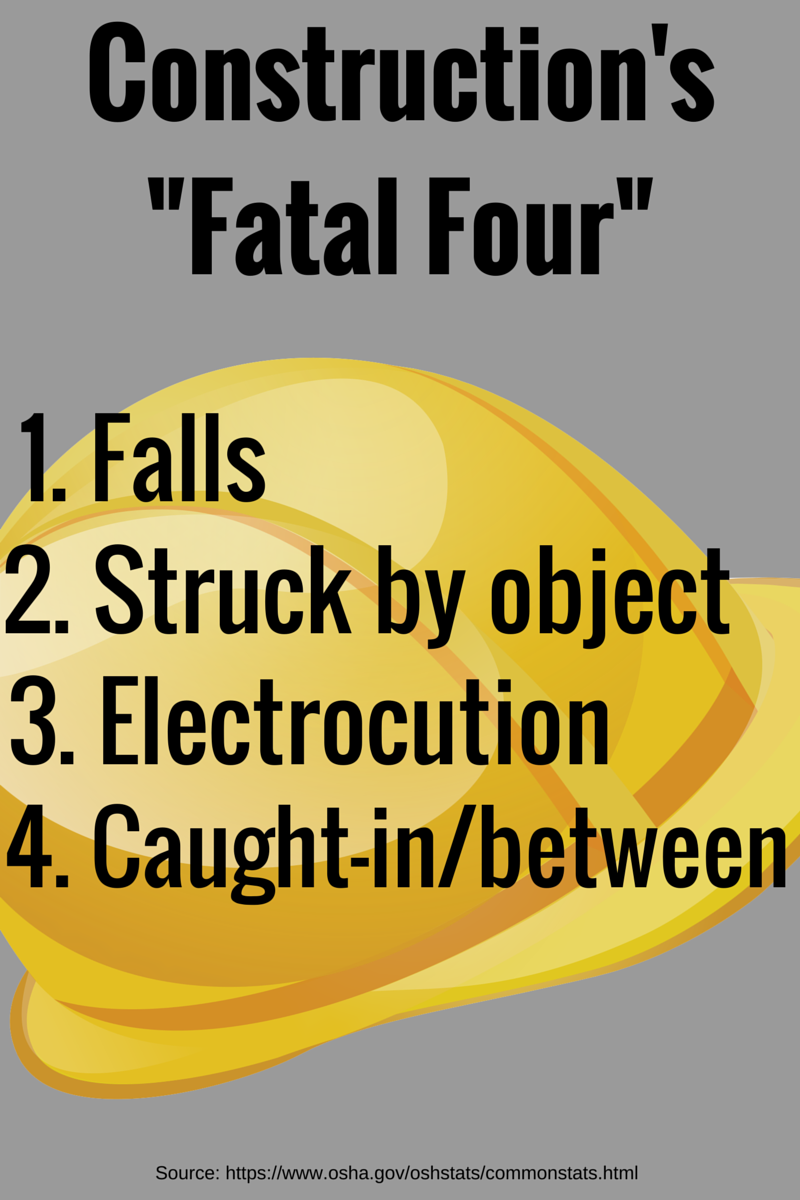 How do you decrease construction accidents and fatalities? How do you make sure your workers are being safe, know proper safety protocols and are taking the necessary precautions to help eliminate accidents and injuries? And more importantly, how do you ensure safety is one of the most important aspects of completing a project?
Stick with me for a bit. I'll guide you through a simple, four-step approach to ensuring safety at the construction site.
Step 1: Make Safety Part of the Planning Process
Every project starts with the planning stages. Safety measures should be accounted for during this process. Given the scope of the work and the project, you should have a pretty good idea of safety exposures that will need to be accounted for.
Before work begins, have a safety plan in place. In addition to an overview of the project and contact information for key personnel, your safety plan should include:
• Local emergency responders
• Local medical facilities
• Emergency procedures
• Evacuation plans
• A safety manual for all workers
Step 2: Train your workers – new and old
Too often the focus is on training new workers, neglecting workers who've been on the job for years. However, I urge you to take a step back and ask yourself: will training all of my employees hurt us? I'm going to go ahead and assume your answer is no, it won't hurt.
Sure, it might be a bit more expensive, but it could save you a significant amount of money in the long run. By making sure all of your employees are current on safety trainings, you're taking the step to help reduce the risk of accidents and injuries.
Training should include:
• How to properly use equipment
• How to use safety equipment, such as fall arrest systems
• Job site rules and regulations
• Safety and emergency procedures
• Evacuation plans
With falls being the leading cause of fatal injuries, focusing on fall management should be a priority – whether your project is a multi-level building or not. According to the U.S. Bureau of Labor Statistics, "In 2013, falls to lower level accounted for 574 fatal work injuries. Of the cases where height of fall was known (466 cases), 3 out of every 5 were falls of 20 feet or less. Only one in five cases involved falls from more than 30 feet."
If that doesn't convince you to focus on fall management, I don't know what will.
Step 3: Regularly Evaluate Safety Protocols
Once you've trained your workers that's it, right?
Wrong.
After training, it's imperative to continue to regularly evaluate safety protocols and make sure your project site continues to be as safe as possible.
A continual process, during each phase of the project it's important to make sure your workers have the proper equipment available so they aren't improvising – putting themselves and others at risk for injury. One way to do this is by conducting a job safety analysis at the beginning of the project and throughout each phase of the project.
Step 4: Make Safety a Priority – DAILY
There's no such thing as talking about site safety too much, which is why I recommend talking to your workforce about safety measures and hazards on a daily basis. You don't have to make it a huge ordeal, but simply having your job foreman address possible safety hazards before work begins each day could prevent an accident from happening.
Keeping safety top of mind will keep your workers more aware of their surroundings, potential safety hazards and possible accidents waiting to happen.
The more you talk about and focus on construction site safety, the more your workers will do the same, making your site a safer place to work.
Did I miss any important steps for approaching construction site safety? Let me know in the comments below.